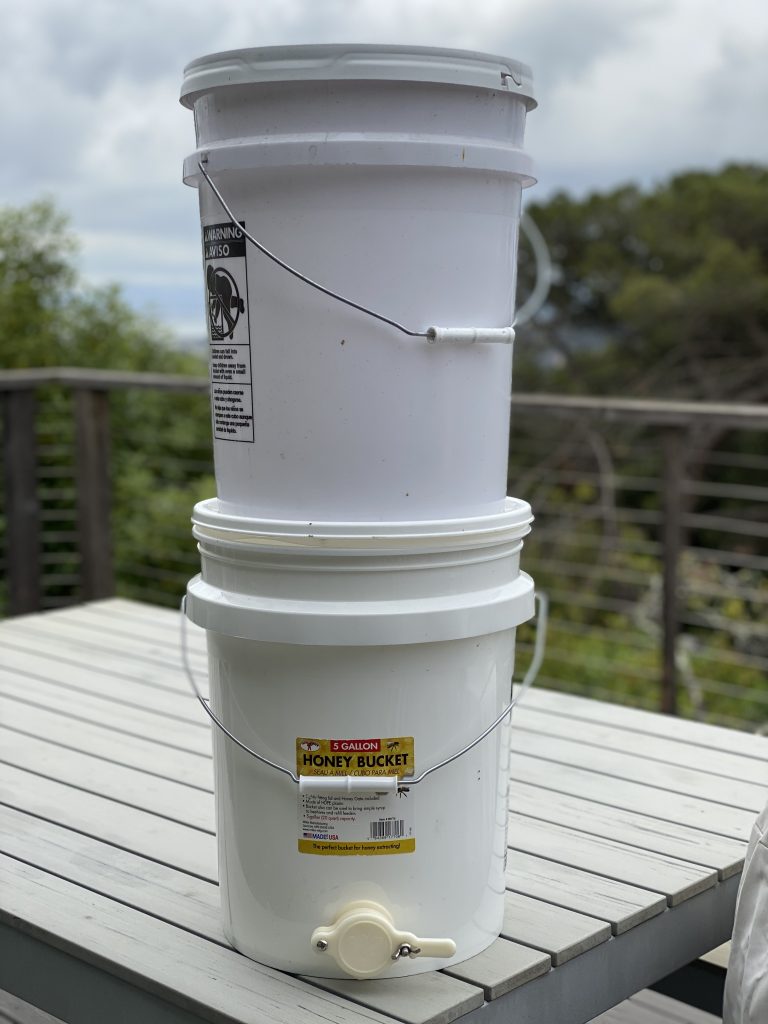 Here is the method we have used to harvest honey from our Warre Hive. With the right equipment, it is really easy. You can pay $80 for a pre-made bucket system. Or you can make your own for under $30. Here's how we made our bucket strainer system:
Shopping list
2 – Food Grade Buckets with Lid. $5 each from Home Depot
1 – Bucket Strainer 400 or 600 Microns – $15 on Amazon. Or ~$5 at Biofuel Oasis
1 – Honey Gate – $12 on Amazon Also available at Biofuel Oasis
Tools
1/8 hole drill – to drill holes in bottom of bucket
1-5/8″ to 1-3/4" hole saw – to cut a hole for the gate (This depends on which size gate you buy. Measure it)
Jig Saw – to cut a hole in the lid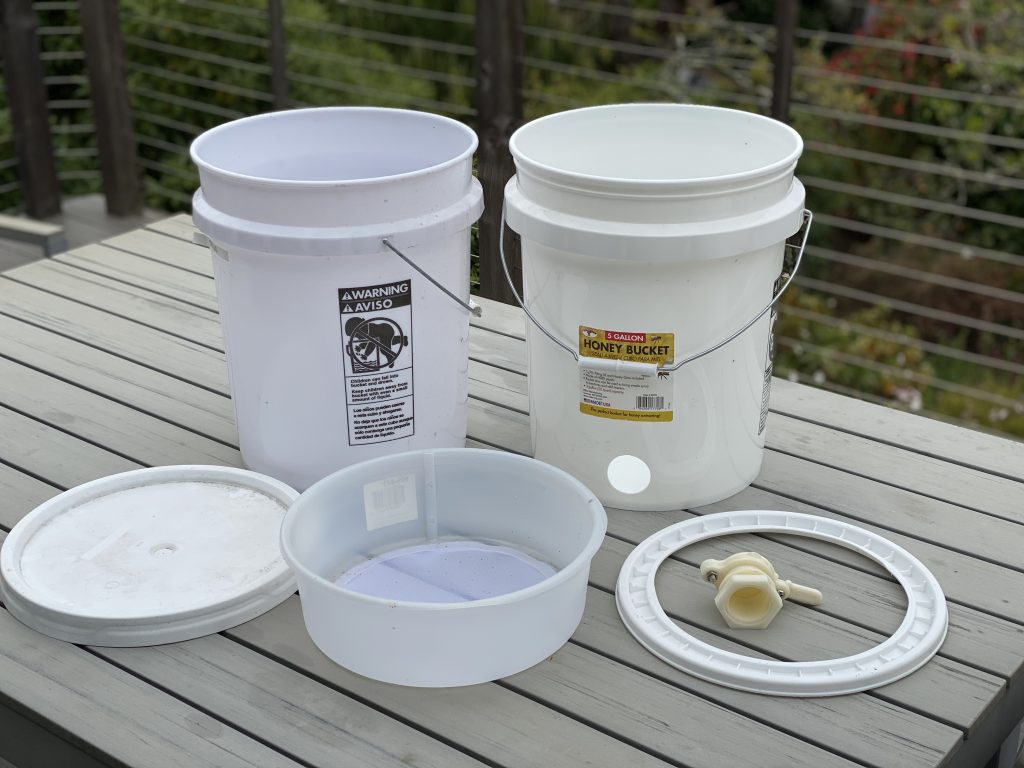 Start by drilling holes in the bottom of your bucket. You'll place the comb in this bucket and the honey will filter through. The hardest part here is when you drill from the bottom of the bucket the plastic goes into the bucket and you need to scrape it out or sand it down. If you can drill from inside the bucket, that makes it much easier.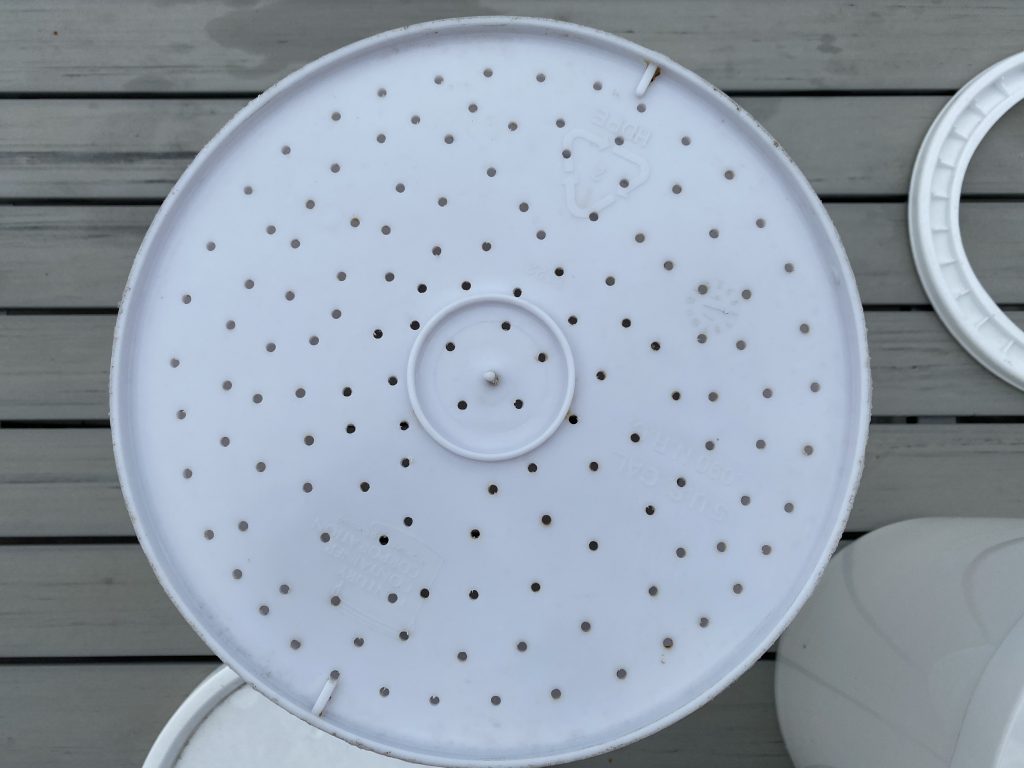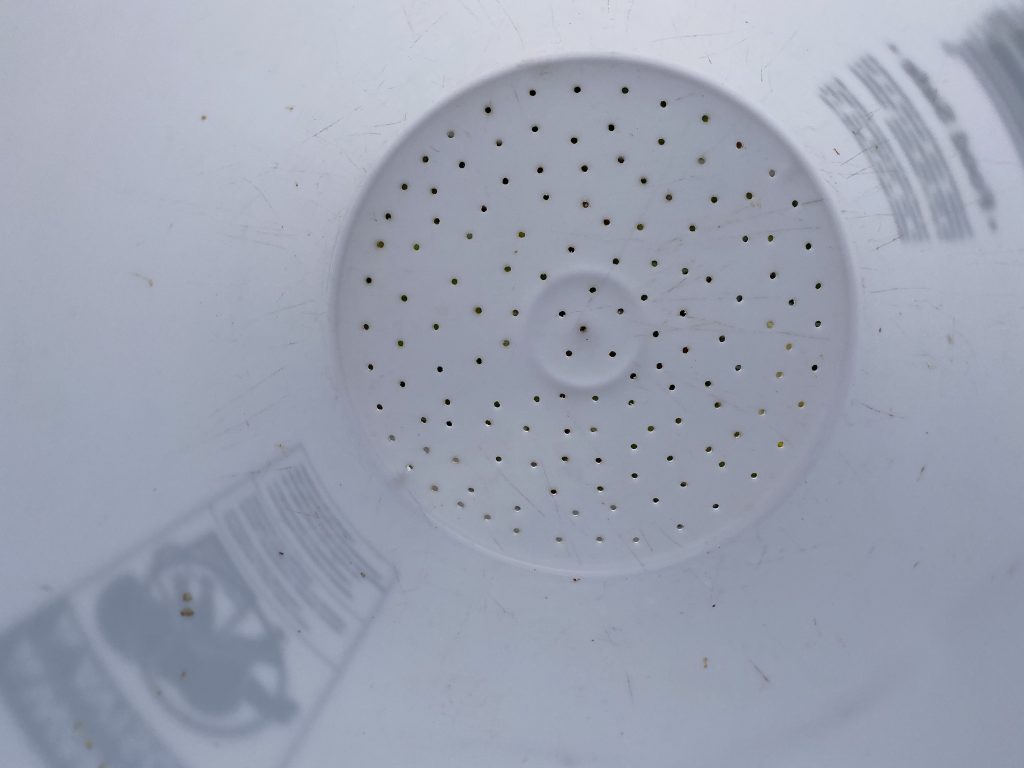 The next step is to make a hole in the bucket lid. The honey needs to fall through this hole, but you need the lid to stack another bucket on top. You want the make the hole as big as you can, but ensure you can still stack another bucket on top. Drill a hole in the bucket lid, big enough to insert your jig saw blade. Then use the jig saw to cut a hole in the bucket lid. You want to cut as much out as possible, but leave enough room to set your bucket with holes on top of it. My hole ended up being about 9-1/2″ diameter.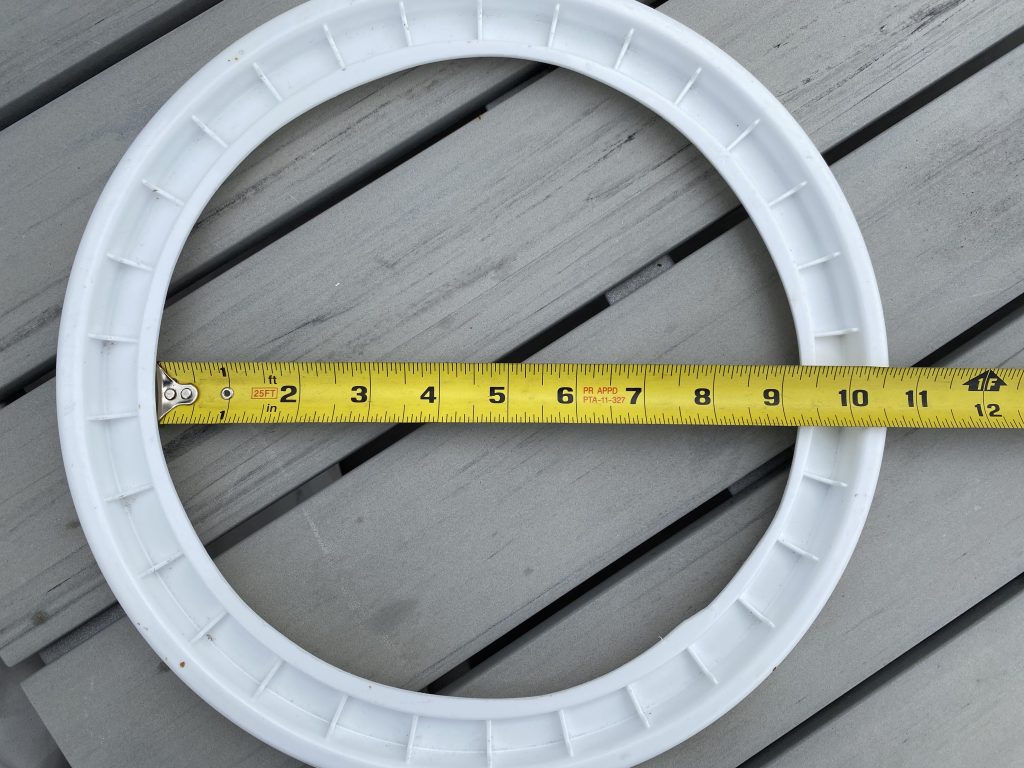 Finally cut a hole for the gate in the other bucket (without holes in the bottom) as close to the bottom as you can. Then insert you gate.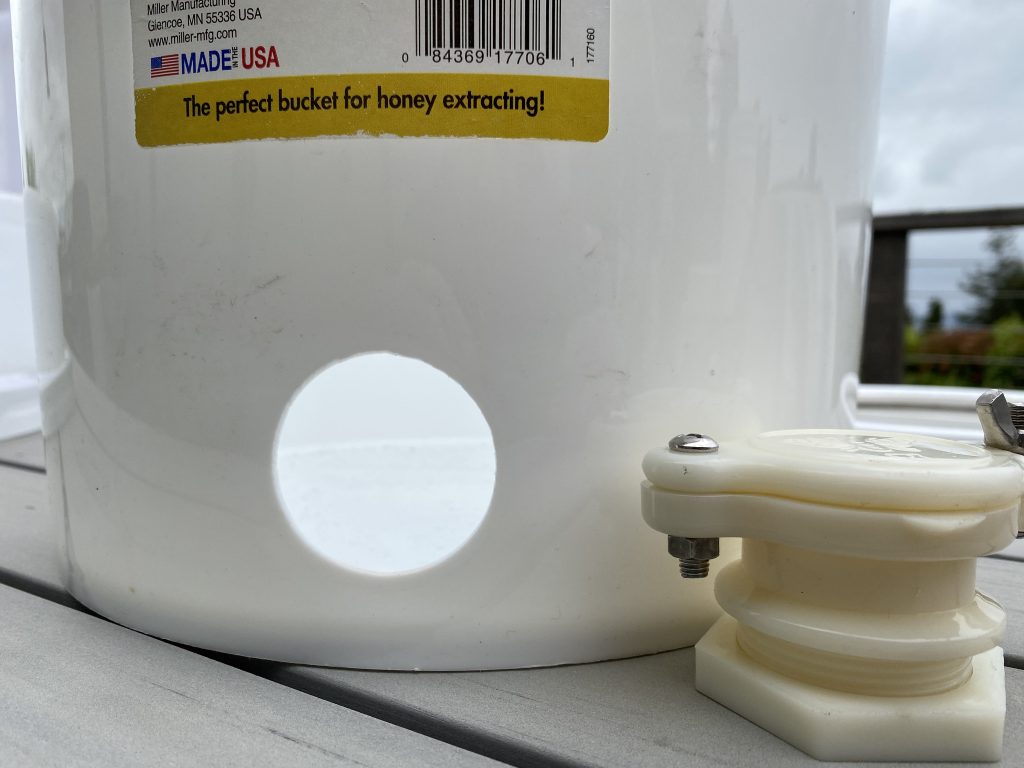 You stack the system up like: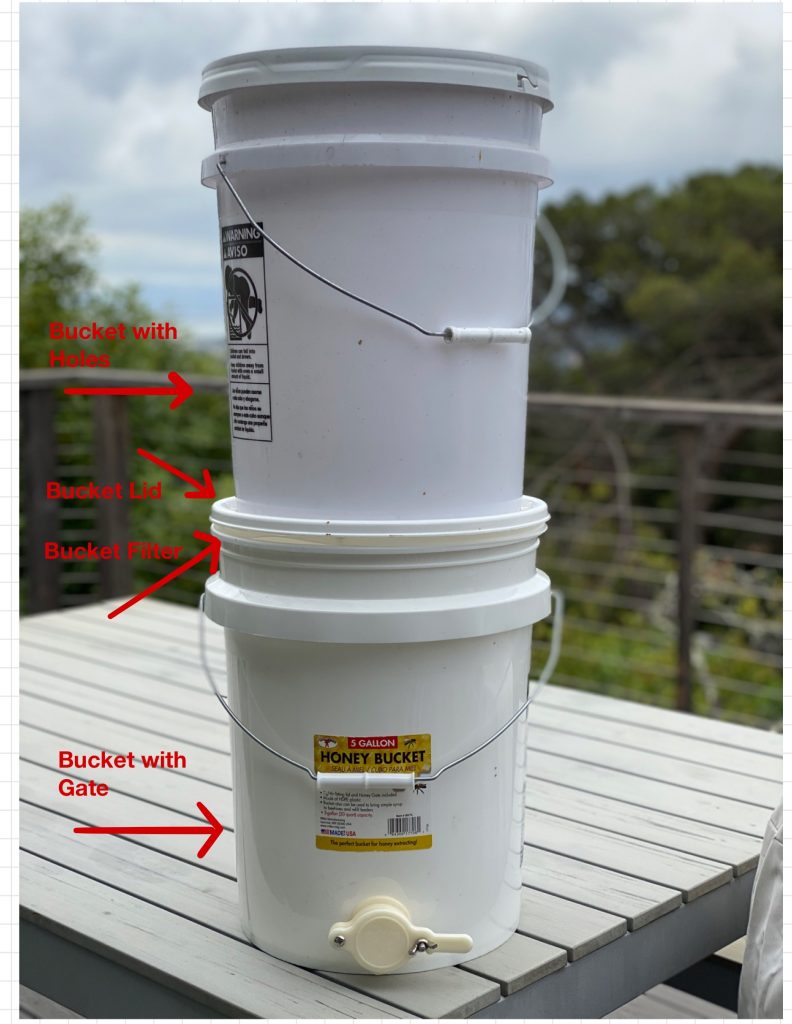 I also recently learned about bucket heaters. I haven't tried one of these, but they sure would speed up the process.
Comments closed