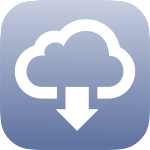 WebPDF is an application that lets you save a web page to a PDF. Once the PDF is saved, you can use the app to view it or share it.
WebPDF also lets you save a PDF from Safari using extensions.
FEATURES
Browse or search the web
Download web page as a PDF
View your saved PDF's
Share your saved PDF's
Save to WebPDF from Safari
App icons from Icons8 http://icons8.com/
You can download from the App Store here: WebPDF.app
Fork it or browse to source at: https://github.com/dougdiego/WebPDF
VERSION HISTORY
Version 1.1.0
Added extension support. You can now save to WebPDF from Safari.
Increased the sharing options from WebPDF's pdf viewer.
Version 1.0.0