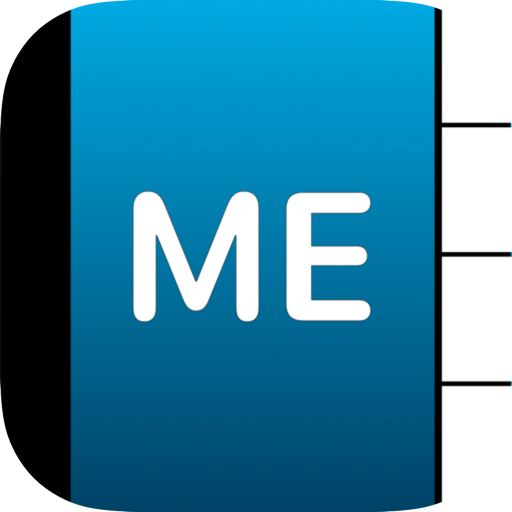 Me allows you to easily view and share your contact. To set it up, select your contact from your address book. Every subsequent time you launch Me, you will see your contact information. No more digging and fumbling through your phone to find your phone number.
Me allows you to share your contact information as vCard. It allows you to choose which fields you want to share. For example you may want to share your work address, but not your home address. Now you can.
But wait, there's more! Send yourself emails as a reminder to do something with one click! Me makes this even easier. Just launch Me, click on your email address and you'll be taken to the mail application with your email address pre-filled.
Additionally, if you click on your address, you'll be taken to the Maps application with your address location pre-filled. This is useful if you want to map directions from your house.
FEATURES
Select a contact from your address book which represents you.
After setup, your contact is displayed on launch.
Click on your phone number to make a call
Click on your email address to send yourself a quick note.
Click on your address to put it on a map, to aid in mapping directions from your address.
You can download from the App Store here: me.app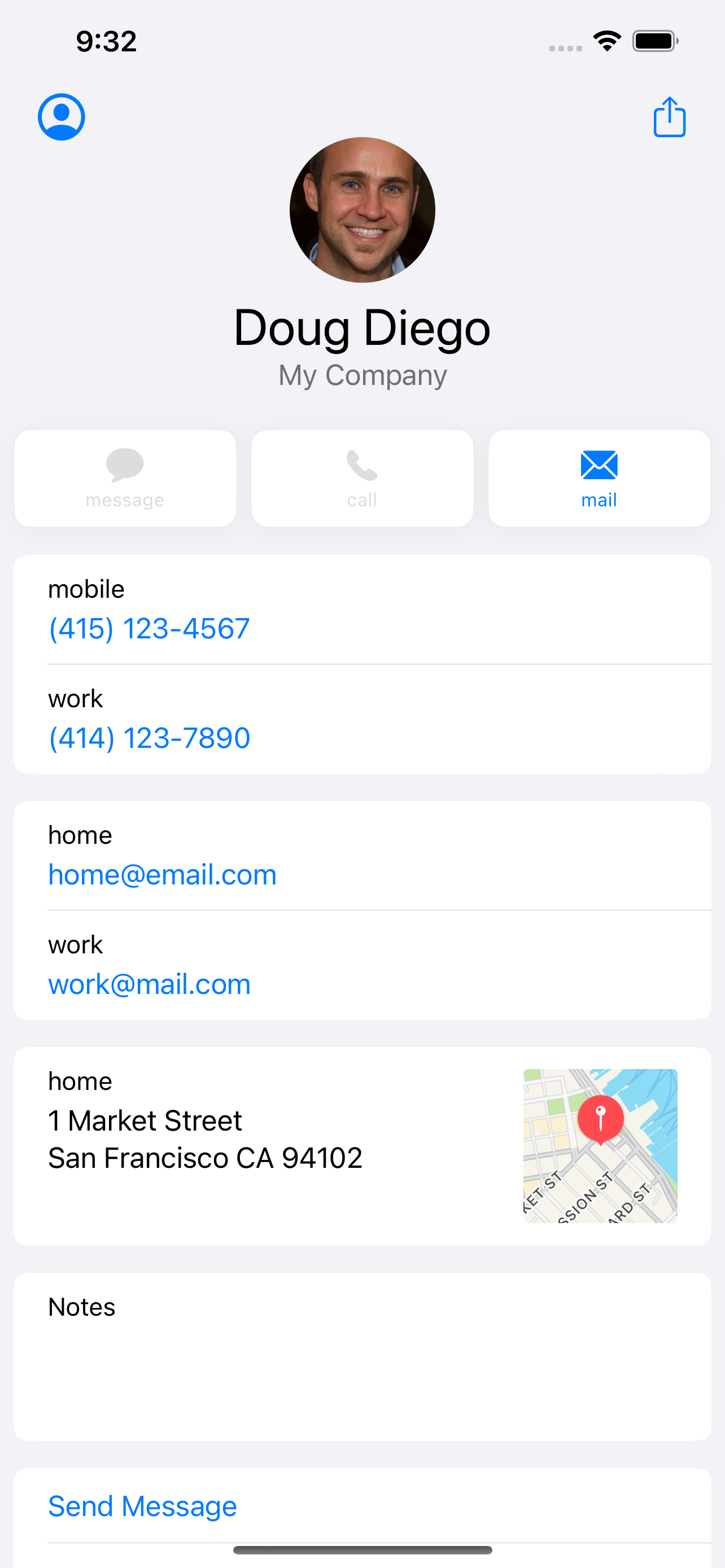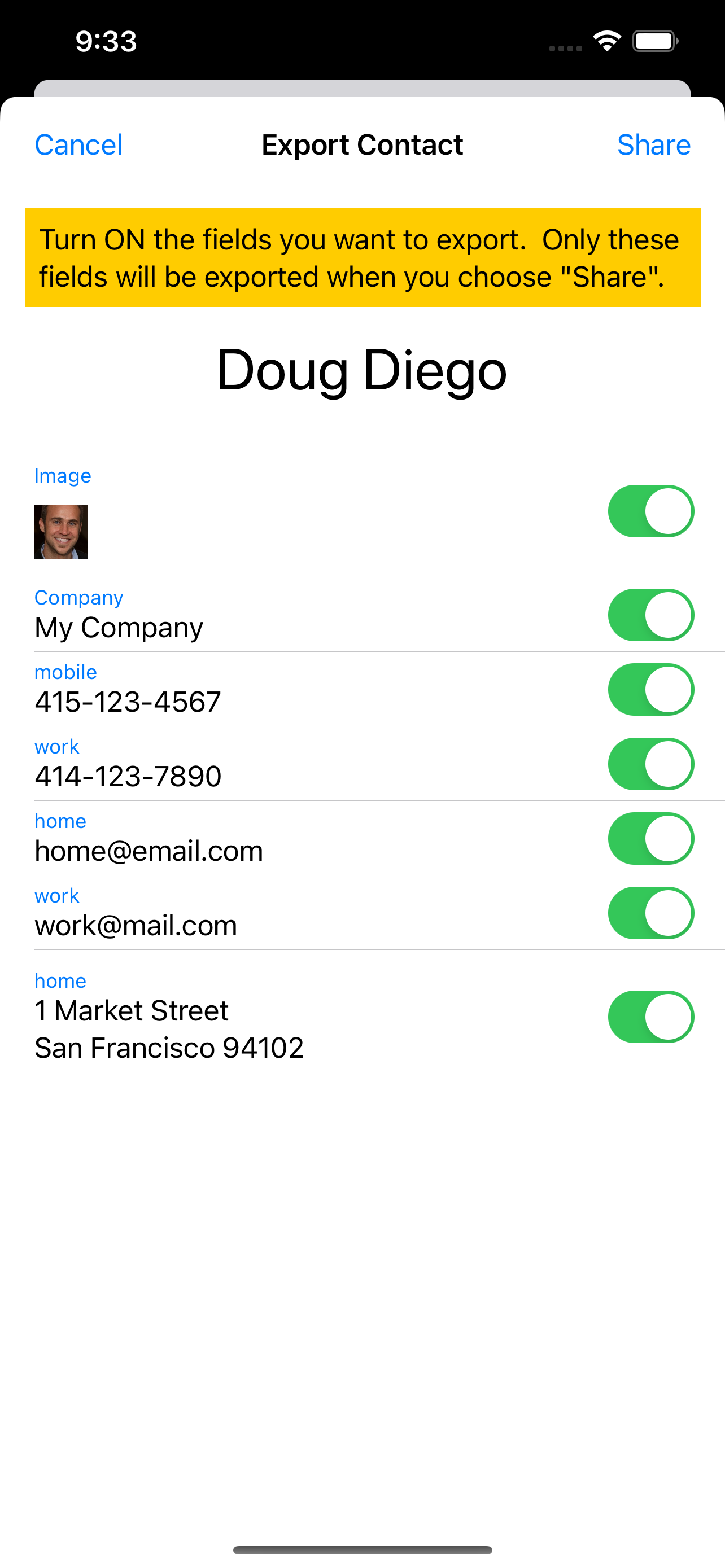 VERSION HISTORY
Version 3.0.0 (November 20, 2022)
Updated the Contact Card to match the system.
Added Support for fields: URLs, Social Profiles, Dates, Contact Relations, Instant Message Addresses, and Birthday
Version 2.3.0 (April 27, 2020)
Added support for iOS 13 and dark mode.
Version 2.2.0 (Feb 1, 2016)
Now Universal
Updates for multitasking and iOS 9
Support for all orientations
Version 2.1.0 (Feb 16, 2014)
Added new shareable fields: Image, Company, Job Title, Department
Added first time Intro tutorial
Many bug fixes
Version 2.0.0 (Sep 30, 2013)
Redesigned UI for iOS7
Added the ability to share your contact as vCard by allowing you to select exactly which fields to share.
Version 1.4 (Aug 24, 2010)
Fixed a bug that caused the app to crash when loading certain entries from the Address book.
Version 1.3 (Aug 8, 2010)
Version 1.2 (Jul 3, 2009)
3.0 Compatibility
Bug Fixes
Version 1.1.0 (May 24, 2009)
Added Address to your contact page.
Clicking on your Address will put it on a map, to aid in mapping directions from your address.
Contact Labels support the following Languages: English, Dutch, French, German, Italian, Spanish
Bug Fixes
Version 1.0.0 (May 8, 2009)